Skip to Content
We Are Now Hiring
Are you interested in working in men's retail? We now have openings and would love for you to become a part of our menswear team! Margolis Men's Store, Onslow County, NC's longest-standing retail business, is now hiring full-time and part-time employees. Named Best of the Best in Jacksonville for 2021, we have been in the menswear business since 1912, helping men of all ages, sizes, and lifestyles visualize and bring to life the perfect look for any occasion. If you think you'd be the perfect fit and would like to join our engaging, customer-centered atmosphere, please apply in person at our store with your resume today! We are dedicated to diversity, providing equal employment opportunities, and we look forward to speaking with you!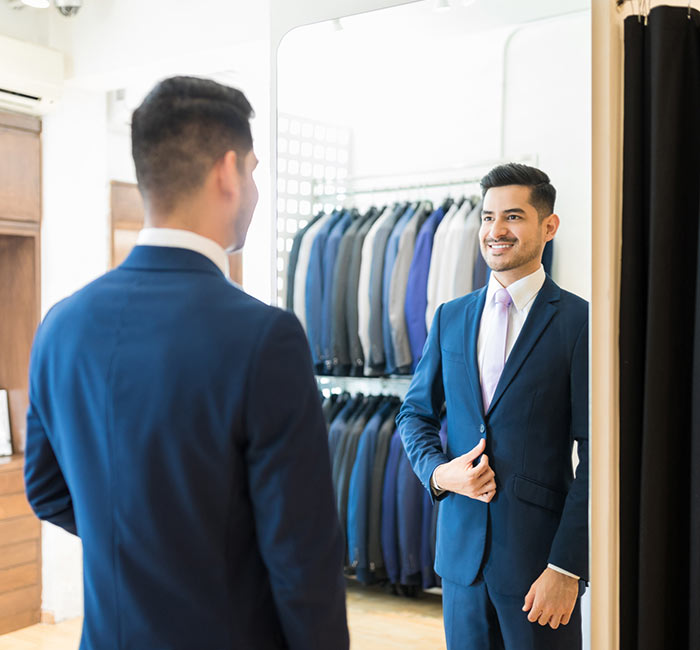 Onslow County's Premier Source for High-End Menswear
Located in the Westwood Village Shopping Center, our store carries the finest in casual and formal menswear attire. Our retail teams have strong connections with our customers by providing personalized services to accompany our high-end products such as wedding consultations, custom orders, rentals, layaway, and of course, world-class tailoring and alterations. You'll find new products and special offers for new and returning customers, including a vast selection of men's suits, ties, shoes, accessories, and other formal wear like dress coats, blazers, button-down shirts, sweaters, and much more.
Helping Men Find the Perfect Fit Since 1912
Margolis Men's Store has been proud to be a part of the Jacksonville community, helping men find the perfect fit since 1912. We are committed to making a positive impact on men's lives, whether it's for a big wedding day, a formal corporate event, or just feeling great from being well-dressed at the office. For many men, there's an unrivaled personal experience from putting on a well-tailored suit and making their presence known in the world. We are here to help men like you make a lasting impression. Visit us today.
Your Go-To Men Clothing Store in Onslow County